Adverts
2 Beetles for Sale (apologies to Paul and Ringo)
1990 Mexican Beetle, RHD conversion, white leather interior, one-owner, 60000 miles. Needs slight tidying but goes very well, MOT.
1971/2 Beetle. Sound after recent extensive welding and new front torsion bar assembly. Circa £2500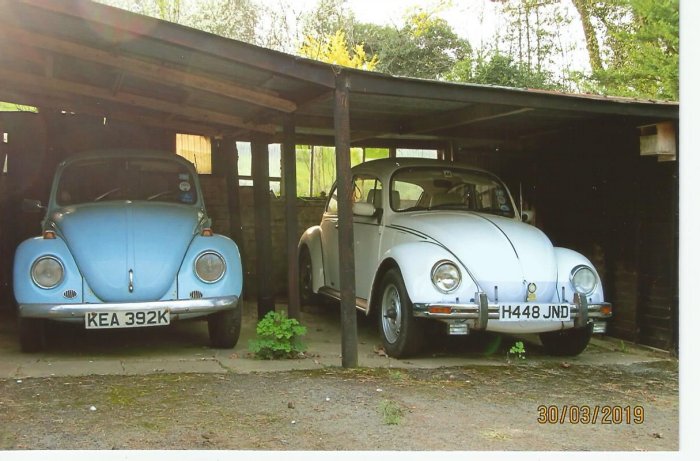 Both only for sale after many years due to bereavement, and both have been kept under cover.
Enquiries via Howard Cheese 01584 872186 (Chairman of the Mexican and Brazilian Beetle register). Anwerphone: please give landline number to return the call, or try again later.
Instruction book and Workshop manual
1959 and 1960 for Hillman Husky/Minx and Comma Cob. £20 the pair. Call Howard Cheese on 01584 872186.